Father / Son Whitetail Hunt
Only $375/day… Dad included!
Come experience an 2017 Alabama Whitetail deer hunt with a youth while they are out of school for Thanksgiving. The hunt will be in the heart of the Black Belt which is known for it's rich soils and numerous whitetails. The team at Southern Sportsman Hunting Lodge loves to see kids in the outdoors and creating the opportunity for parents to experience the outdoors with their son or daughter.
Call William at 334-467-1830 or email us at southernhunting123@gmail.com now to book.
Thanksgiving Hunt(2 day hunt)- Arrive at 1pm on Friday, Nov 24, 2017(1/2 day hunt)  & depart 12 noon on Sunday, Nov 26, 2017(1/2 day hunt)!
Christmas Hunt(3 day hunt)- Arrive at 1pm on Wed, Dec 27, 2017 and depart 12 noon on Sat, Dec 30, 2017.
Please let us know if we can accommodate additional days, hunts, hunters, etc during these hunts.
Details:
Son or Daughter (shooter) 15 yrs or under may qualify.
Dad, Grandad, Mom, adult, etc. to hunt with child.
Only 1 gun per stand.
Take 1 doe or 1 buck (6 pt or better).
Dad can shoot a deer, but will be charged an additional $375 per deer.
Costs: Only $375.00/day after discount (includes guide, meals, & lodging for 1 adult & 1 child)
Optional Extra costs: Game Cleaned $25, Guide Gratuity Appreciated, Additional Guests $75/day.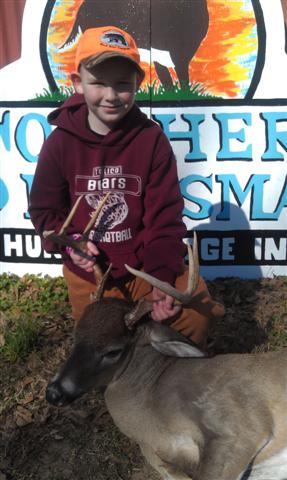 10 yr old Bryant – Awesome Job!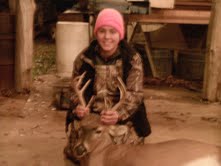 Hope's 1st buck… a 10pt! Great job, Hope!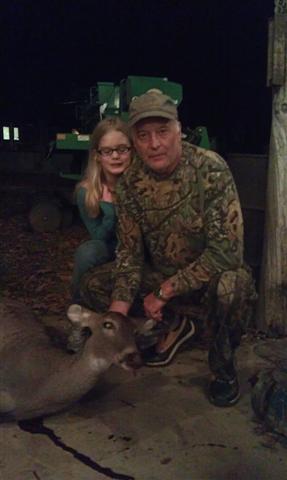 She is hooked on hunting after taking her 1st deer!
"Thank you for the great hunting trip we will definitely do again next year my daughter and husband had an awesome time." – Toni White
1 Day Free Hunt Winner – Tyler Russell from Niceville, FL. Congratulations Tyler!